Steam distillation of essential oils – Episode n°1: The history of Nature & Technologies around distillation
Tournaire Equipement designs, manufactures, installs and starts up, all over the world, processing solutions for the Natural with high added value, adapted to the specific needs of its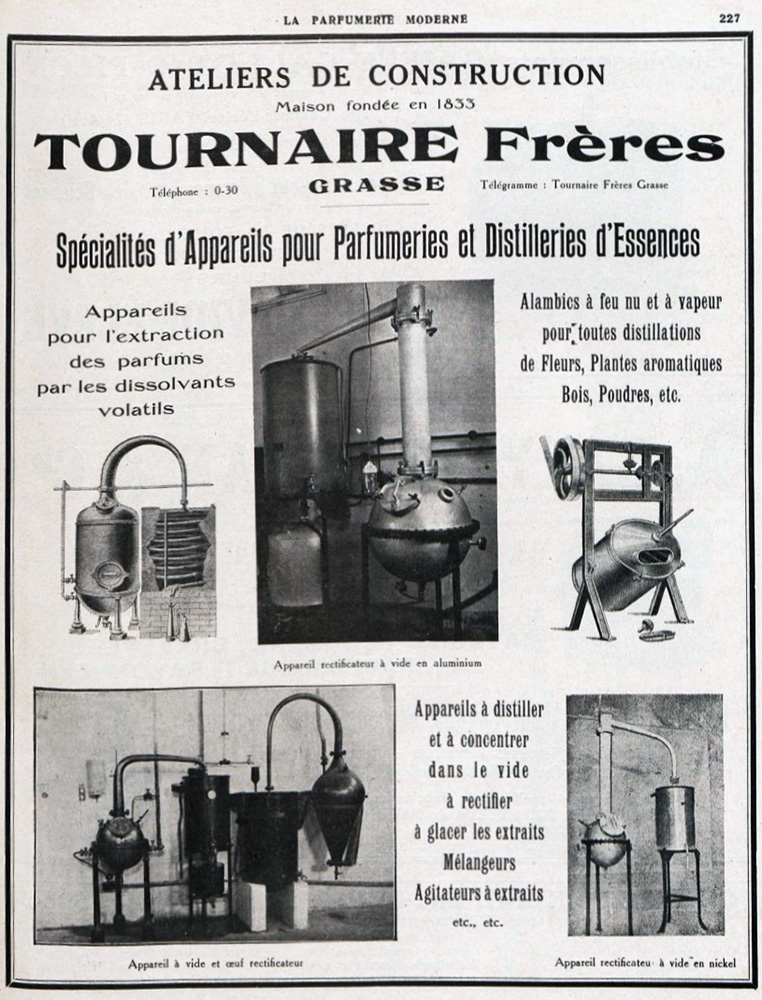 It was in 1833 that the activity of Nature & Technologies began. At the time, the city of Grasse was renowned in Europe for tannery, a particularly malodorous process that left the leather with a persistent smell. In order to counter this problem, Grasse artisans decided to use perfumed essences to immerse the skins in. The gloves thus became fragrant and the production of essences developed on the Grasse territory, particularly rich in aromatic plants.
It is in this context that Nature & Technologies began its initial activity as a boilermaker with the manufacture of stills that equipped the first distillers of perfume plants in Grasse. Indeed, the fragrant essences were obtained by steam distillation of essential oils from locally grown plants: myrtle, orange tree, lavender, acacia, lentisk, jasmine, tuberose, rose, etc…
Soon, leatherwork and glove-making were abandoned in favor of perfumery, which was experiencing significant growth. The surroundings of Grasse were then transformed into a immense flower garden, and Nature & Technologies industrialized its equipment manufacturing. By supporting the evolution of perfumery, the company developed a know-how that is now recognized throughout the world.
Today, Nature & Technologies designs, manufactures, installs and starts up, all over the world, processing solutions for the Natural with high added value, adapted to the specific needs of its customers.