We are going to reinforce and enrich the offer of TOURNAIRE EQUIPEMENT in France as well as internationally.
Intervention of Stéphane Langrand, General Manager of ADF Group. Grant " France Relance ", Wednesday, September 8, 2021.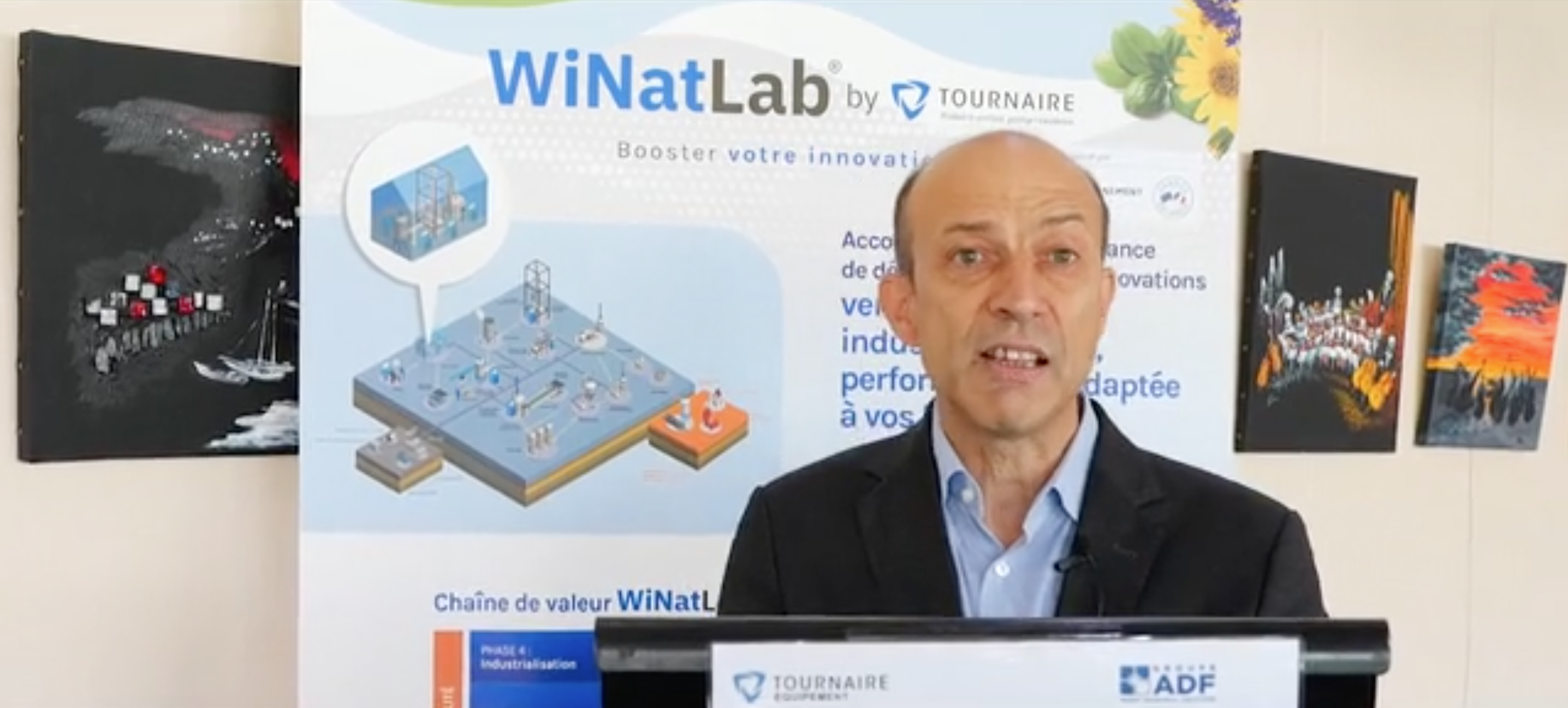 ADF Group is a major player in the service industry. ADF Group offers a wide range of services, from engineering to expertise, through the construction of turnkey plants, and up to the maintenance in operational condition of industrial sites. With its 3,500 employees, ADF Group provides a wide range of services to industrial companies in various sectors of activity, such as mobility, energy, health and well-being.
The ambition of ADF Group for the integration of TOURNAIRE EQUIPEMENT is very strong. We have a strong experience in integrating different know-how. We are going to rely on TOURNAIRE EQUIPEMENT's know-how and we are going to reinforce it through two axes, the first one is the internationalization of this offer format and the second one is the capacity to enrich the offer through expertise that has been developed by ADF Group in other sectors of activity, especially those of the high tech and the factory 4.0.
The awareness of the importance of naturalness and the need to save the planet by all stakeholders is strong today. The involvement of WiNatLab in this approach is very important. It will allow (through this collaborative platform) to bring innovative solutions to the whole concerned sector, especially to all the actors of the Pays Grassois.
The investment of all stakeholders, including local authorities, will strengthen the footprint of the Pays Grassois on the natural environment and thus offer to all customers and the sector, a solution that is operational, innovative, and that allows faster access to markets.
Translated with www.DeepL.com/Translator (free version)