Stéphane Grammatyka, Director of Production logistics and Sales at BIOM'UP for Nature & Technologies and the WiNatLab
The WiNatLab platform is the platform to save time, money and confidence. Everything an industrialist can look for and hope for.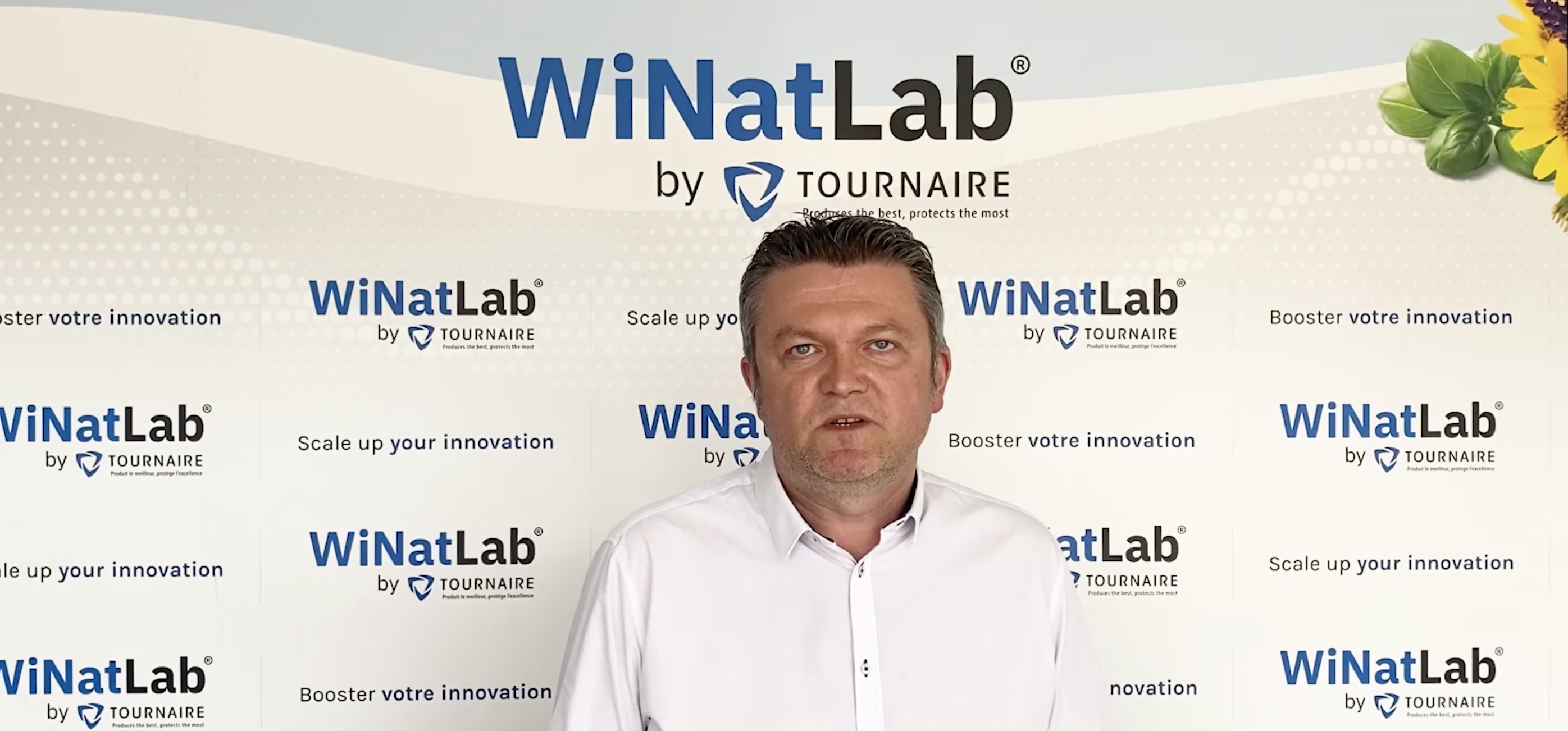 Can you introduce yourself and BIOM'UP's activity ?
Stéphane Grammatyka. I hold the position of Logistics and Purchasing Production Manager for Biom'Up France SAS. Our company develops, produces and markets medical devices specifically for the treatment of surgical hemostasis. Our skills in the extraction and purification of biopolymers. Their use for medical purposes are known and recognized and it is in this framework of industrial development that we have chosen to conduct trials on the WiNatLab platform.
Why did BIOM'UP choose to collaborate with the WiNatLab platform ?
We have chosen to start this collaboration with the WiNatLab platform on the basis of a need that we have established and an adapted answer that relies on a trio of advantages, which are: the immediate availability of a large panel of technologies, dedicated and competent resources that perfectly master their equipments, and adapted and easily available premises.
It is this winning trio that offers us the real advantage of carrying out tests on industrial tools at a lower cost of service, in complete safety and without investment, upstream of industrial development projects.
What were your objectives ?
Our objectives are to industrialize part of our activities, and as such we aim to reproduce our biopolymer extraction and purification process in an advanced industrial and technological environment, as the WiNatLab platform offers. This will allow us to validate or invalidate our development options.
Do you have early results ?
Yes, even if still at the preliminary stage, at this stage the first results confirm us on the feasibility of industrialization and on the choice and options of industrial tools. We have thus been able to very quickly draw the advantages and also see the points of attention.
What project(s) are your planning after the final results ?
For the future, the project is potentially an industrial launch project. The availability of the WiNatLab tool throughout this project could also allow us to make a selectivity of some options and to approach the project with a maximum level of deyris king and confidence.
In conclusion, how was your experience with the WiNatLab ?
Of course the experience we had was very profitable, because it allowed me to confirm our strategic plans and to offer my teams the possibility to see and realize their productions on an industrially evolved tool and thus to better project themselves. The WiNatLab platform is the platform to save time, money and confidence. Everything an industrialist can look for and hope for.