Subcritical water
extraction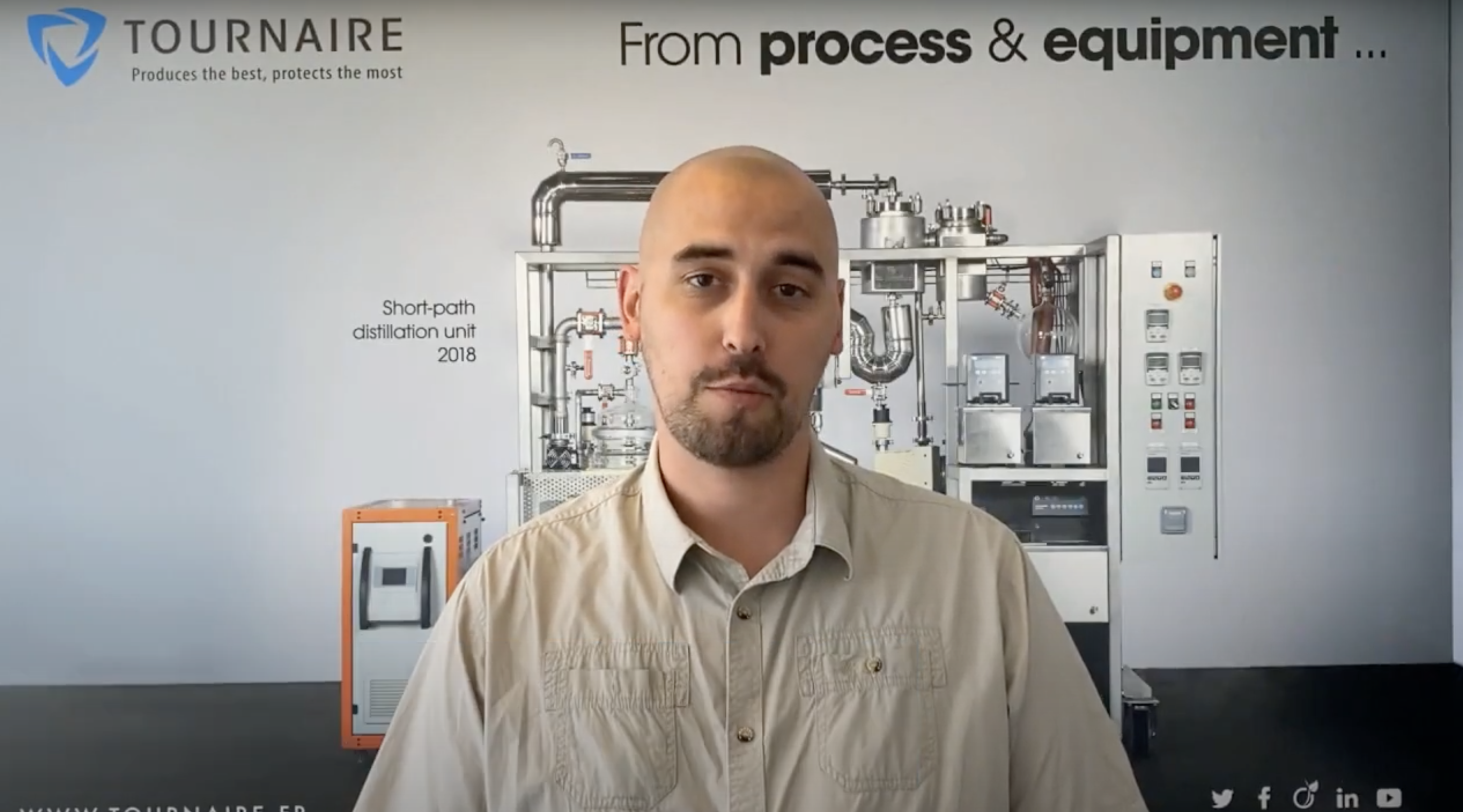 Interview of Alexandre Zakrewsky
For Nature & Technologies
1- Can you introduce yourself ?
Hello, I'm Alexandre Zakrewski, Mechanical Designer at Nature & Technologies, specialist in the treatment of natural raw materials.
2 – Can you introduce the subcritical water extraction process?
The subcritical water extraction process is an innovative process. It consists in extracting active ingredients from solid natural materials, using water as a solvent. The goal is to raise the water to a high temperature pressure couple to replace organic solvents like methanol or acetone.
3 – How is the subcritical water extraction done?
It is a solid-liquid extraction process. First, we put the water in subcritical state into contact with the natural raw material. The active ingredients are dissolved in this subcritical water, then we filter this mixture and at the end we concentrate this mixture with evaporation.
4 – What is the benefit of performing a subcritical water extraction test?
The interest of testing this innovative technology is to be able to test several natural raw materials at several pressure-temperature couples in order to verify the benefits of this process. You can for example extract carnosic acid from rosemary thanks to a clean and organic process. The WiNatLab platform provides you with complete equipment which will allow you to accelerate the industrialization of your process thanks in particular to the support of the WiNatLab team.
5 – Who is this type of test intended for?
The testing platform is aimed at all sizes of companies, from start-ups to large international groups and whatever the sector of activity, be it perfumery, cosmetics or nutraceuticals.
6 – What is Nature & Technologies's advice?
We advise you to carry out several tests, several pressure-temperature couples to optimize the dimensioning of your future extraction unit.